Hi everyone,
I started this post before SES training last night. Yesterday was a pretty productive day. I started out running the old boy over to Euroa to pick up the truck from the mechanic. I dropped him off there and then drove on to Tatura. I'm always struck what a pretty town Euroa is. I have happy memories of running up Balmattum Hill and along Seven Creeks last year.
Work was a little ho-hum but at least it was there to do: a number of small jobs like formatting a lease document which one of my colleagues was finding intractable, paying a couple of bills, filing, and also a blazing argument with the Ombudsman's office over how they have handled an obviously meritless complaint. I wouldn't have objected to how they handled it but for it costing my employer over a thousand dollars for no good reason.
At lunch I went up to the newsagent to get a copy of Stock & Land, and as the weather was so pleasant I decided to lengthen the walk and go to see whether the opp shops had any new books (well, new second-hand books). I got dead lucky -
The more I've read about homesteading and the more I think about what goes with it, the more interested I've been to read (or at least try) The Grapes of Wrath. I picked up Voss because I feel I should give Patrick White another try. I complained bitterly about studying The Aunt's Story in Year 12, but strangely it's stuck with me in a way that few books have. The book on honey flora is just because it seemed like a fascinating thing to browse: I have no burning yen to go into apiculture!
Today has gone well. I got in late after SES training last night and frankly it felt good to turn the alarms off and sleep till I wanted to wake (which turned out to be about 8:30am). Today has been (somewhat controversially) the first ever Grand Final Public Holiday. It was certain there'd be no appearance from Michael, who seems to have stormed off with a grim determination to cut his nose off to spite his face. It remains to be seen whether it really is the last time. He has an odd habit of saying -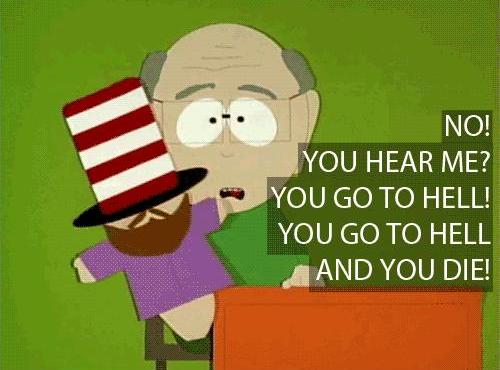 - and then coming back like nothing has happened.
Little sister had come up earlier in the evening last night, and she was doing things inside the house for much of the morning. Dad and I spent the morning loading the cattle crate onto the (now roadworthy) truck, and generally getting it back into work-ready state. The day was warming up pleasantly when we broke for lunch at about midday, and by afternoon the sky was starting to take on the dusty, washed out blue of the hot days to come.
Just after lunch Second Oldest Sister arrived. She's doing well and it was good to see her. Dad and I both went back to work on the truck in the afternoon and by about 4pm it was done, with old carpet laid down to help the cattle keep their footing.
As there wasn't much more work to be doing by 4:30ish I headed out for on the bike. I had a general direction to go in mind but no real plans as to distance or time. It was a gorgeous afternoon to be out: the sun had lost its edge and the air was sweet on the backroads.
Somewhat troublingly, I saw my first snake of the season on the ride - a medium-sized brown snake that was dead on the road. I wasn't really expecting to see them until the end of October or so. That said, I've seen what I'm confident are goanna tracks in the dust on the driveway, so the reptiles are plainly stirring.
In the end, I went a bit over 20 kilometres this afternoon, and loved every second of it. Legs had been feeling a bit deconditioned and this has them feeling great again.

I grilled some steaks for dinner which everyone enjoyed, and Little Sister and Second Oldest Sister made broccoli and cauliflower in white sauce.
Dad is heading down to Flinders tomorrow. I have no special plans, although the weather will be great so I'm confident a run is in order.
No more for now. Hope your weekends are shaping up well!